Tom Patch
Tom Patch III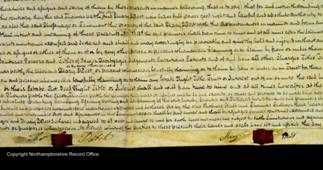 Picture 6. NRO ZB142/80/2 Marriage settlement, 1790
There were no more children after Mary. Tom III grew up to be a shoemaker like his father and in 1790 he married Mary West. She seems to have been quite a sparky girl, with a good head on her shoulders Ė her grandfather chose her to execute his will despite the fact that both her father and her uncle were still alive at the time and she was under 21. He also left her his cottage.13 This became her marriage portion and Tom II in return settled his own cottage on the happy couple.14
The following year a son was born. They called him William West Patch (after Maryís generous grandfather?) and he was baptised on 27th November 1791.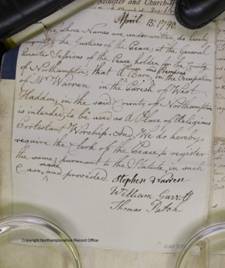 Picture 7. NRO QSR1/536/10 Meeting House certificate for West Haddon, 1790
But their family life was pitifully short. Mary was buried on 4th December 1791 (a victim of child-bed fever?) and the baby William followed her to the churchyard five days later. Within three years Tom II was dead too, at the age of 65. Since he had not made a will, there is a possibility that he, like his father and grandfather, died suddenly, or perhaps there was so little to leave (he had already settled the cottage on his son and presumably done what he could for his daughter on her marriage)that he didnít care for the bother of making a will. Either way, a Bond of Administration for his estate (valued below £20) was granted to his widow and son in 1794.15 Mary signed the document with her mark, but her son, now describing himself as a farmer, rather than a shoemaker, signed his name in a vigorous, quite significant. In 1790 a Registration Certificate for the use of a house in West Haddon as a place of Non-conformist worship was signed by Stephen Warren (who at the time was the owner of what we now know as the Sheaf, but may have owned other property in addition), William Garrett and Thomas Patch. This signature is in a conventional 18th century hand, making it likely that Tom II, not his son, was the writer. If Tom II was one of the signatories on the Certificate, that would suggest a fairly serious involvement in religious non-conformity rather than just an insignificant member of the congregation.
13NRO Will of William West, 1788.
14NRO ZB142/80/2 Marriage settlement, 1790.
15NRO Admon of Thomas Patch, 1794.